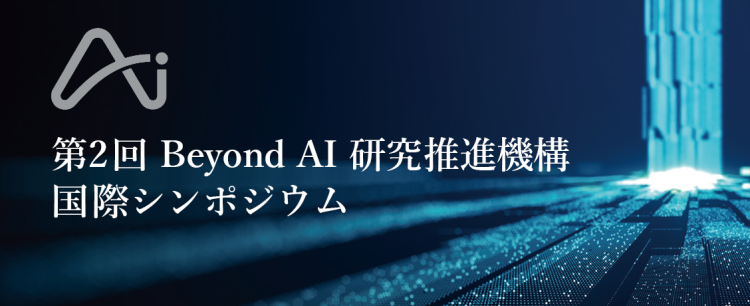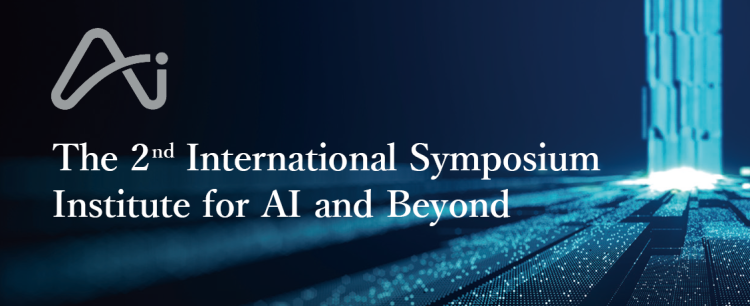 第2回 国際シンポジウムを開催いたしました。
多数の視聴者様にご視聴いただき誠にありがとうございました。
下記にアーカイブ動画を公開させて頂きましたのでお知らせいたします。
当日お見逃しの皆様に於かれましては是非この機会ご視聴ください。

アーカイブ動画:https://youtu.be/-t5Fh9g7hcE
Thank you for your registration and viewing of the 2nd International Symposium, Institute for AI and Beyond
The archived video of the seminar is now available. If you missed the symposium, please take this opportunity to watch it.

Video Archive: https://youtu.be/7Kz_qd1pB00
Beyond AI 研究推進機構 第2回 国際シンポジウム
日 時:2月12日(土)13:00-16:00 (JST)
タイトル:Ten years since the breakthrough in Deep Learning. Now looking to the Future
会 場:オンライン

※視聴者のみなさまによる本動画の録画、録音、スクリーンショット等はご遠慮ください。メディア報道等をご検討の際は事前に東京大学Beyond AI 研究推進機構事務局(info@beyondai.jp)までご連絡ください
The 2nd International Symposium, Institute for AI and Beyond
Date: Saturday, 12 February 2022
Time: 1:00pm-4:00pm (JST)
Title: Ten years since the breakthrough in Deep Learning. Now looking to the Future
Venue: Online

* Caution
Please do not record or screenshot this symposium.
Please contact us (info@beyondai.jp) in advance for media coverage.