Projects
研究プロジェクト
Projects
医用画像データ運用システムの創成と事業化 ー 医用画像通信技術研究組合 ー
Creation and commercialization of medical image data management systems - CIP (Collaborative Innovation Partnership) about medical image -
医用画像データ運用システムの創成と事業化
Creation and commercialization of medical image data management systems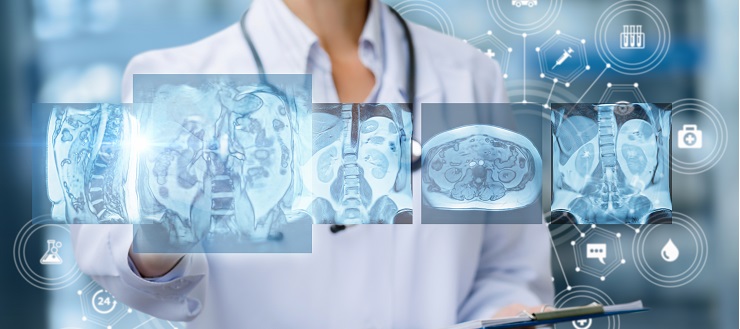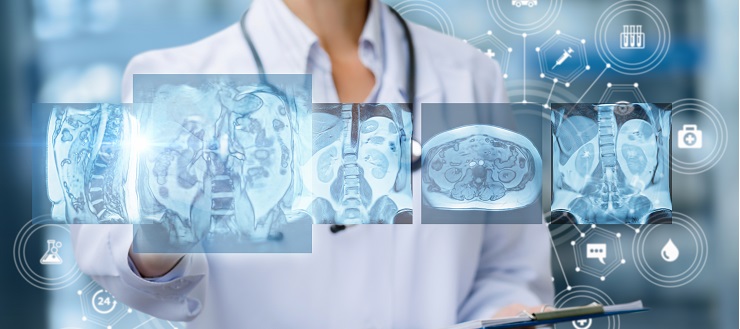 医用画像を用いた医療・ヘルスケア分野では、各種疾患の診断支援などにおいて AI の活用が期待されています。しかし個人情報保護などの観点から、AIの研究開発に必要な医用画像データが市場に十分に流通していません。よって、研究開発機関や企業などは高精度なAIを開発することが困難であるのが現状です。このような背景の下、我々はBeyond AI プロジェクトを経て、医用画像通信技術研究組合を立ち上げました。この組合では、AI 開発に取り組む研究開発機関や企業へ医用画像データを提供するための医用画像運用プラットフォームの構築を目指します。そのために必要な医用画像の匿名化技術やブロックチェーン技術、教師データの作成技術などの研究開発に取り組みます。
In the medical and healthcare fields using medical images, AI is expected to be utilized in assisting such as diagnosis of various diseases. However, medical image data necessary for R&D of AI is not sufficiently available due to the pretext of protection of personal information. Therefore, it is difficult for R&D institutions and companies to develop highly accurate AI. Under these circumstances, we have launched the CIP (Collaborative Innovation Partnership) about medical image originating from the Beyond AI Project (https://www.igatsu.org/).
This CIP aims to establish a medical image operation platform to provide medical image data to R&D institutions and companies working on AI development. We will conduct R&D of technologies for anonymizing medical images, blockchain technology, and creating ground truth data, which are necessary for this purpose.
医用画像通信技術研究組合は、ユーザーが自身の医用画像データを自由に閲覧・管理できるモバイルアプリケーションを提供し、匿名化された医用画像データを患者自身が、医用画像運用プラットフォームにアップロードできる仕組みの構築を目指します。
本組合での研究を通じて、医用画像の匿名加工処理技術、良質な教師データ作成のためのセグメンテーション技術、ヘルスケア技術、ブロックチェーンを用いた医用画像流通技術などの開発を目指します。

This CIP aims to provide mobile applications that allow users to freely view and manage their own medical image data, and to establish a system that allows users to upload anonymized medical image data to a medical image operation platform.
Through the research in this CIP, we aim to develop technologies for anonymous processing of medical images, segmentation technology for creating high-quality ground truth data, healthcare technology, and medical image distribution technology using blockchain.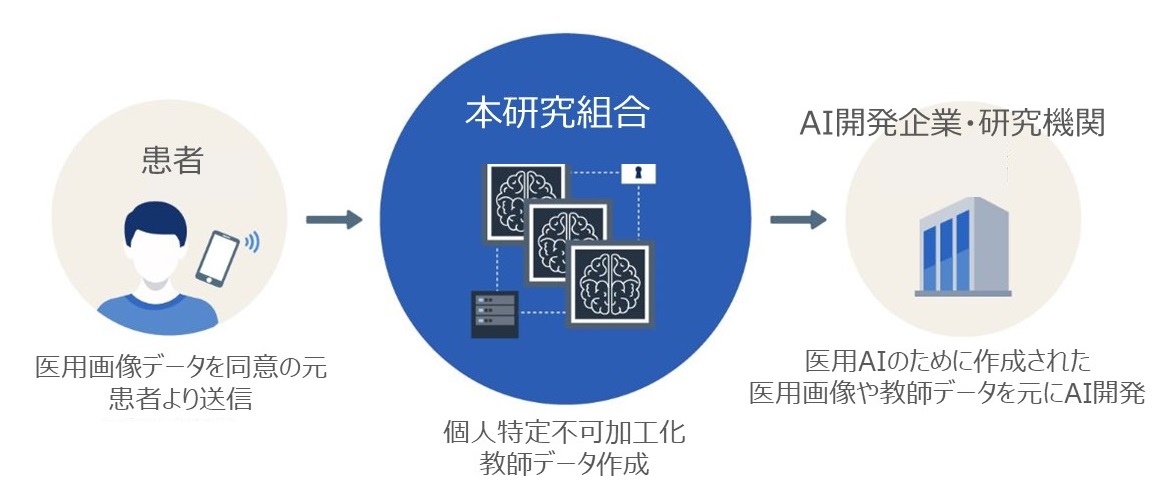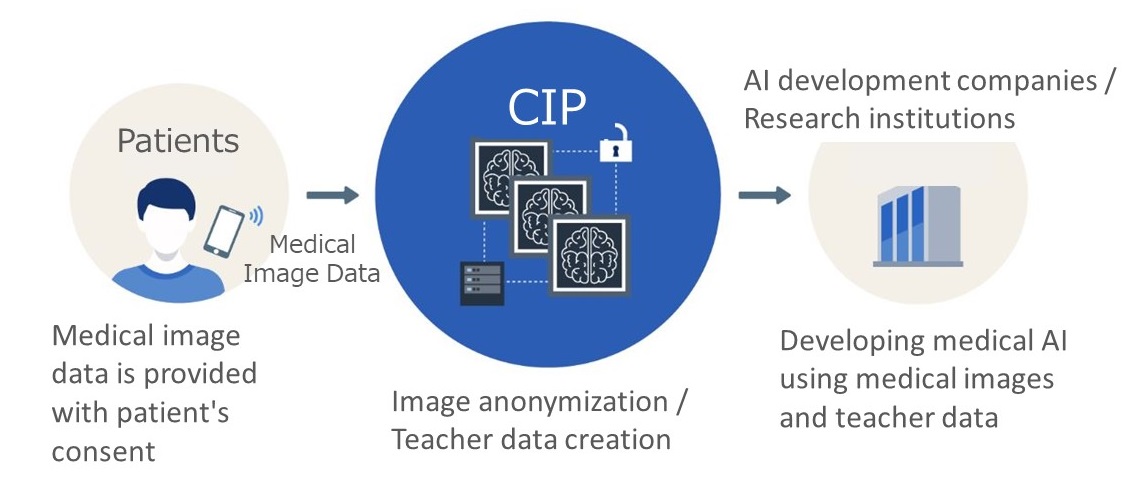 本組合で研究した技術をもって、個人が自身の画像を安全に管理・保有できることになります。また、匿名化された画像は、医用画像を利用してのAI開発への貢献が期待できます。

「医用画像通信技術研究組合」ホームページ
https://www.igatsu.org/
Using the technologies from this CIP, users will be able to securely manage and retain their own images.
Anonymized images are also expected to contribute to the development of AI using medical images.

Official website for CIP (Collaborative Innovation Partnership) about medical image (available in Japanese only)
https://www.igatsu.org/