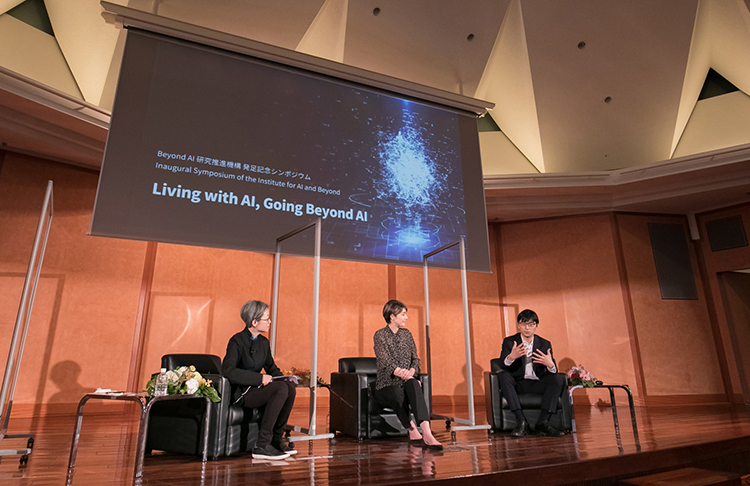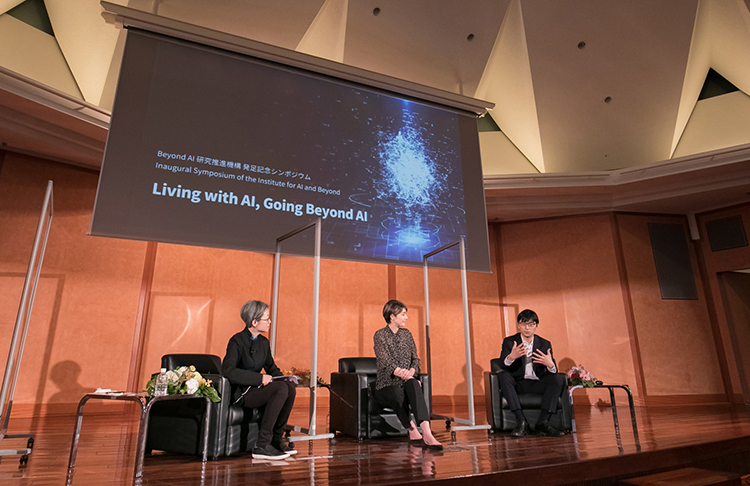 Thank you very much for your registration and viewing of the Inaugural Symposium of the Institute for AI and Beyond.The archived video of the symposium is now available.If you missed the symposium, please take this opportunity to watch it.
Please note that there was a connection problem during the YouTube live streaming on the day of the symposium.We would like to apologize for any inconvenience caused to the YouTube Live viewers.

Archived video
English version: https://youtu.be/yu868xB-P1k

* Caution
Please do not record or screenshot this symposium.
Please contact us in advance for media coverage.